AstroTV is now
AstroTV+
AstroTV+ (Plus) is the new version of AstroTV, the market leader DTVi middleware which is available in more than 15 million TV sets and set-top boxes sold in Brazil and Latin America.
While the focus of AstroTV was to offer the best and most complete experience in Ginga interactivity, AstroTV+ aims to harmonize the content of broadcast TV channels and WebTVs, aggregating them into a single interface that lets the user browse through them via switching channels.
When purchasing a product with AstroTV+, the user will have access not only to interactive applications, but also to a variety of Internet video channels offering live and on-demand content. Everything is customizable: the user sets up his or her own channel list and chooses what to watch from a shop that brings together varied content from various partners.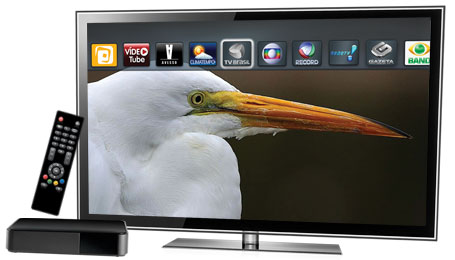 Schedule a Demonstration
If you are interested in scheduling an AstroTV+ middleware demonstration, please contact our sales department by sending an e-mail to: comercial@mirakulo.com
---
AstroTV+
Features
+
Interactivity
Receivers with AstroTV+ present the DTVi seal because they are able to run all interactive applications broadcasted by TV stations via digital signal. Such applications may be developed in NCL, Lua or Java languages.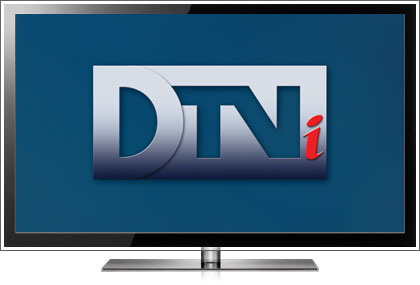 ---
Harmonization between
TV and Web Channels
The focus of AstroTV+ goes beyond interactivity and aims to harmonize the content of broadcast TV channels and WebTVs. The access to channels with videos from the Internet is identical to the access of digital TV channels, bringing together the linear experience and the VoD. In other words, the user chooses what to watch and when.
Accessing TV Channels




In order to tune the free-to air digital TV channels the user needs to connect a UHF antenna to the receiver and perform a channel scan. All available channels in the current location will be added into the channels menu.

Accessing Internet Channels




To access the channels with online videos the user only needs to connect the receiver to the Internet via an Ethernet cable, wireless device or 3G modem. Some channels are factory-installed, but more channels with varied content can be installed at any time.
---
Channel and Application
Stores
+ Channels




A selection of the best channels with on-demand content from the Internet. The offer is varied: Humor, Sports, News, Services, Offers ... Choose, install and start watching.

+ Applications




The App Store brings together services, information, social networking and games that will make your TV even more interactive.
---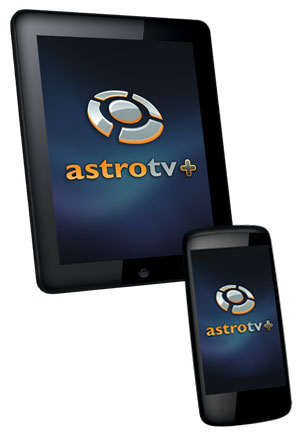 +
Second Screen
Connect your tablet, smartphone and digital TV receiver to the same wireless network to see the Second Screen interactive content broadcasted by the TV stations. This is only possible thanks to the "Magic" protocol, which is pat of AstrotV+.
AstroTV+ application allows users who already have a compatible TV or DTVi receiver to access real-time content prepared for the second screen, such as, additional information program, videos, polls, t-commerce, etc. All of them synchronized with the shows being transmitted by the broadcaster.
In order to receive this content, users need only to download the application and connect their tablets or smartphones to the same Wi-Fi network in which the TV is connected.
---
+
Zapper
It brings together a set of basic functions (Channel Scan, Closed Caption, Settings etc) as well as advanced features (EPG, Media Player, PVR etc). This reduces costs for the manufacturers who wish to have Ginga interactivity and a complete zapper in a single software solution for your receivers, whether they are set-top boxes or TV sets.